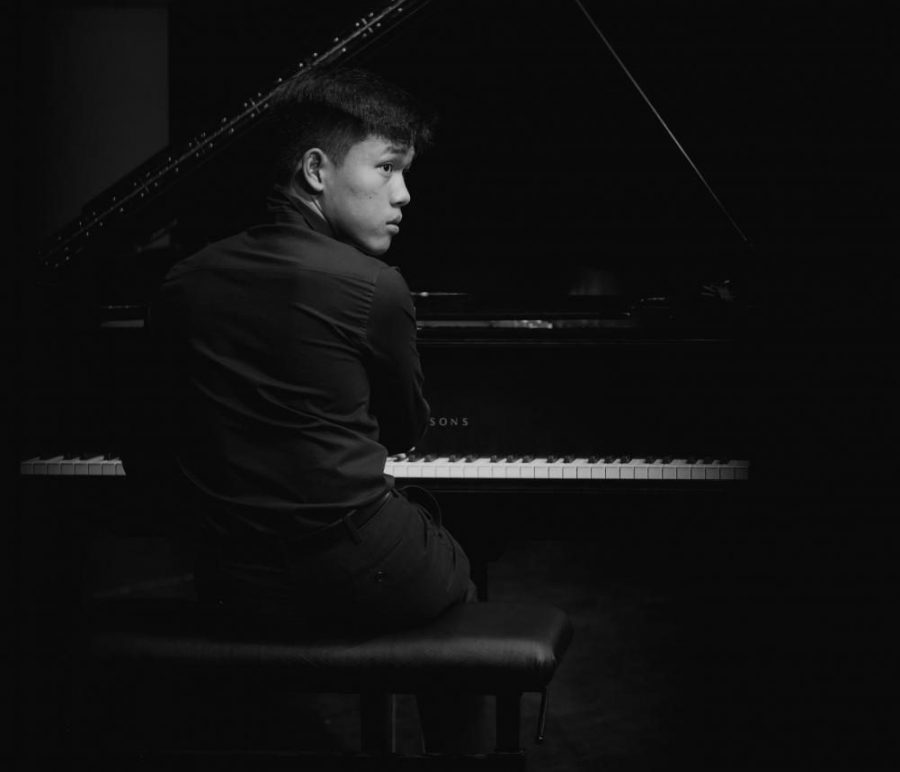 Allison Robbert
The audience's chatter immediately died down to a hush as piano sophomore Ethan Zhu approached the grand piano in the center of the theater and turned to face the audience. Wearing a black dress shirt and a pink bowtie, Zhu welcomed the audience members and began the recital with a tribute to its namesake. 
"We thought we would hit all 88 keys of [the] piano," Zhu said. "But, as it turns out, I think we only hit 87." The audience began to laugh as Zhu sat down and rested his hands on the keys but went silent again as he began to play.
The 88 Keys Klavier concert was on Thursday, Feb. 13, in the Brandt Black Box Theatre. Zhu and piano sophomores Philip Ye, Jeffrey Wang, and Ashesh Amatya took turns performing a wide assortment of pieces from different time periods. This tendency to select songs from various eras and genres is becoming a trend among piano concerts, as the students who performed in January's Evolution concert also had a diverse music selection.
"Some concerts have a certain theme, like if people are playing [music created by] the same composer, but for this one we decided to keep it different," Wang said. "We picked the pieces based on what we like or… what attracts us to the piece."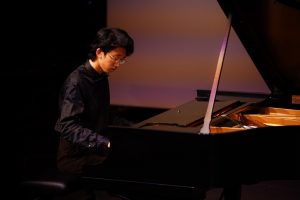 Each student began preparing for this concert several months in advance and used strategies to help them memorize their songs. Both Wang and Amatya described breaking their pieces down into separate sections that could be practiced individually. Wang said that he only started to practice playing the song all together about a week before the concert. 
"When I work through a piece, I rarely play the [entire] piece once in a practice session," Wang said. "Usually, I go either from the middle and work on a specific section." 
Students are not allowed to use sheet music when performing at recitals, which means that the sophomores had to memorize pieces that came close to seven or eight minutes in length.
"Obviously, before concerts like this, I feel very nervous, as it's something I've been working [on] for a while," Amatya said. "But, I try to feel confident in what I do so I can play better."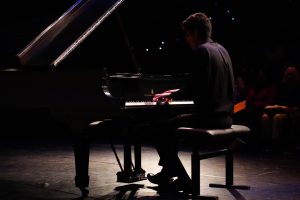 Wang and Amatya both have learned to focus on their performance while on stage rather than the audience, which helped them to stay calm. Amatya said that during performances, he visualizes himself practicing at home, not in front of a live audience. He also reflected on the unique friendship the performers shared and the support they received from their peers in the audience. 
"A lot of my friends [were] in the audience tonight, and I just hope they [had] a fun time," Amatya said. "[Zhu, Ye, Wang, and I] were all close before this concert, and that's why we all chose to be in this concert together."