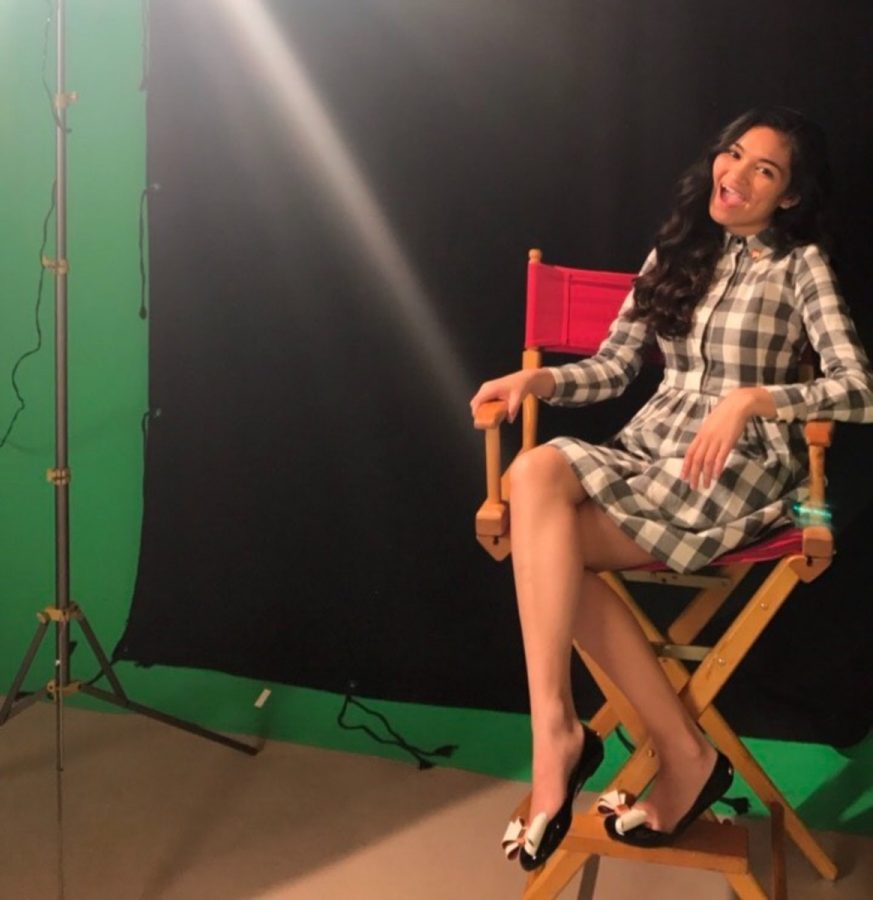 Being in an arts school, many students dedicate long hours to perfecting their craft, in hopes of getting recognized by the professional industry. Former theatre sophomore Uriel Baldesco was able to pursue her dreams of acting professionally when she received a starring role in the upcoming Nickelodeon show "I am Frankie." Formerly a full time high school student, her schedule quickly evolved into shooting episodes for hours on end while balancing her school curriculum at night.
"The first thing I thought was 'My mom is pranking me' [when I realized that I received a role]," Baldesco said. "Despite a wave of disbelief, I was extremely excited and grateful because after hundreds of auditions, my hard work and patience had finally paid off and I'm infinitely grateful that it was with this show."
Nickelodeon is known for producing several teen stars from Ariana Grande to Drake Bell. Upon hearing that she received a position in the cast, Baldesco was determined to fulfill her role as Lucia Baxter in the upcoming Nickelodeon show.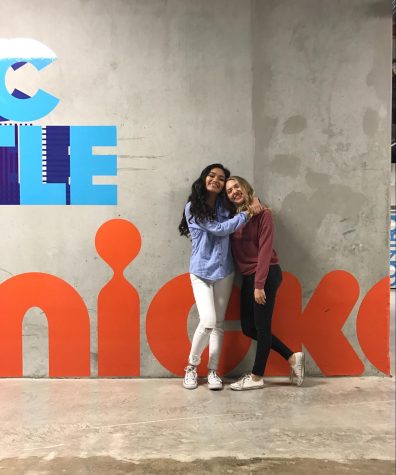 "The show [I was casted in is called] "I Am Frankie," Baldesco said. "It's about an experimental teen android that looks like a perfectly normal teenager. Frankie goes to high school and experiences many of the same things any high schooler encounters like making new friends, falling in love, and dealing with bullies and cliques— except of course she's an android."
In order to film for the show, Baldesco had to stay in Miami for several months, prompting her decision to leave Dreyfoos. Despite being reluctant to leave her friends and teachers behind, Baldesco knew that this opportunity comes once in a lifetime.
"It was definitely devastating at first to leave my amazing friends and life that I had at Dreyfoos because there really isn't anywhere else that's quite like this school," Baldesco said. "But after meeting the talented and hilarious cast, the set began to feel like home."
To balance her schoolwork, Baldesco decided to resort to an online-based curriculum, FLVS, to both pursue her aspirations while keeping up with academics. During the daytime, Baldesco spent hours acting for the show but returned home ready to pick up her pencil to complete her studies.
"The biggest challenge [while filming] was balancing school," Baldesco said. "It was hard to be able to put my focus in two different things that both required discipline and time. But in the end, my costars could always brighten me up."
As a theatre major, Baldesco was given a solid groundwork to pursue acting professionally. Although there are sharp contrasts between acting on a stage and onscreen, Dreyfoos has shaped her work ethic and dedication.
"The film industry is so different from live theatre, especially when it comes to the acting," Baldesco said. "My theatre training emphasized being bigger and using more physicality, whereas in screen acting, moving one inch would cause you to be out of focus [in the camera]. In short, it was completely different than what I had been used to as a theatre major in Dreyfoos. But in the aspects of obtaining discipline, competitiveness, and a lot of passion, Dreyfoos definitely prepared me for the professional world of acting."
Shooting for the Nickelodeon show, Baldesco was able to meet with several other individuals who have a passion for acting as well. Whether it would be days spent together in front of a camera or casually hanging out, Baldesco has made timeless memories with her peers while on set.
"The experience was nothing short of phenomenal," Baldesco said. "Every single day was a different adventure because I could go from spending long hours filming on set [one day] to filming only a few scenes but being in a completely new location. Our set, crew, and cast is what made this journey the best."
As shooting came to a close, Baldesco has altered her perspective of the acting industry. Through balancing school work, meeting new friends, and becoming a more well-rounded actress, Baldesco has enhanced her acting abilities. Starting as a student with a passion for acting, Baldesco went from receiving roles in commercials to being casted in the upcoming Nickelodeon show "I am Frankie."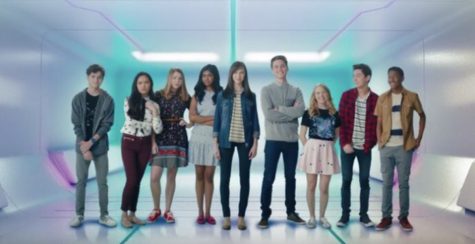 "I've learned so much from the past three months, but the greatest thing I've learned was how much work, dedication, and time goes into a project that looks so effortless to the audience," Baldesco said. "I've seen [that] without the effort of every person in the cast and crew, this amazing show [wouldn't have] been created. I can surely say that I will never be able to watch television shows and films the same way ever again."