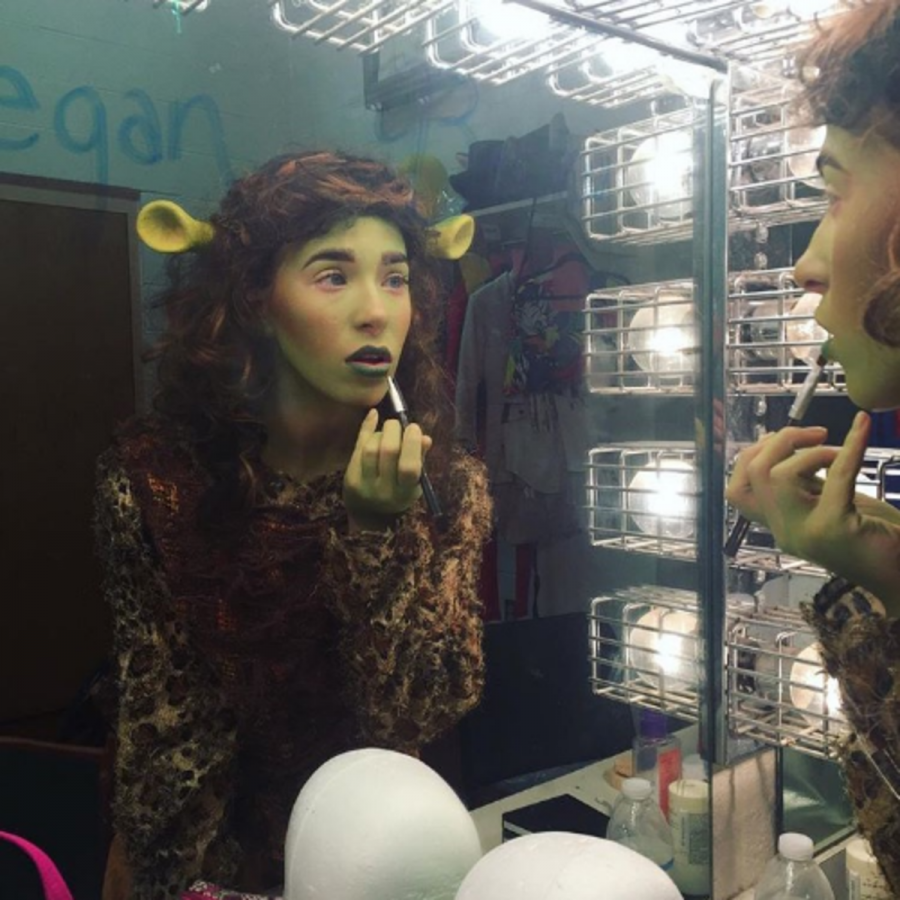 Photo courtesy of Skyler Sajewski
The Dreyfoos theatre department is home to a diverse cast of students. Some of them work behind the scenes on the technical side of things, some of them work on set design, and some of them are always center stage. Theatre junior Skyler Sajewski is one such student. Her list of accomplishments spans a mile wide, with programs such as the Yale Summer Conservatory and the Kravis Broadway Artist Intensive under her belt. During her time at Dreyfoos, she has overcome countless hardships and is constantly challenging herself to grow more as an individual. Furthermore, Sajewski's favorite thing about the Dreyfoos theatre department is being surrounded by people with similar goals and the feeling of community.
"[The whole theatre department] works together to create something beautiful and unique," Sajewski said.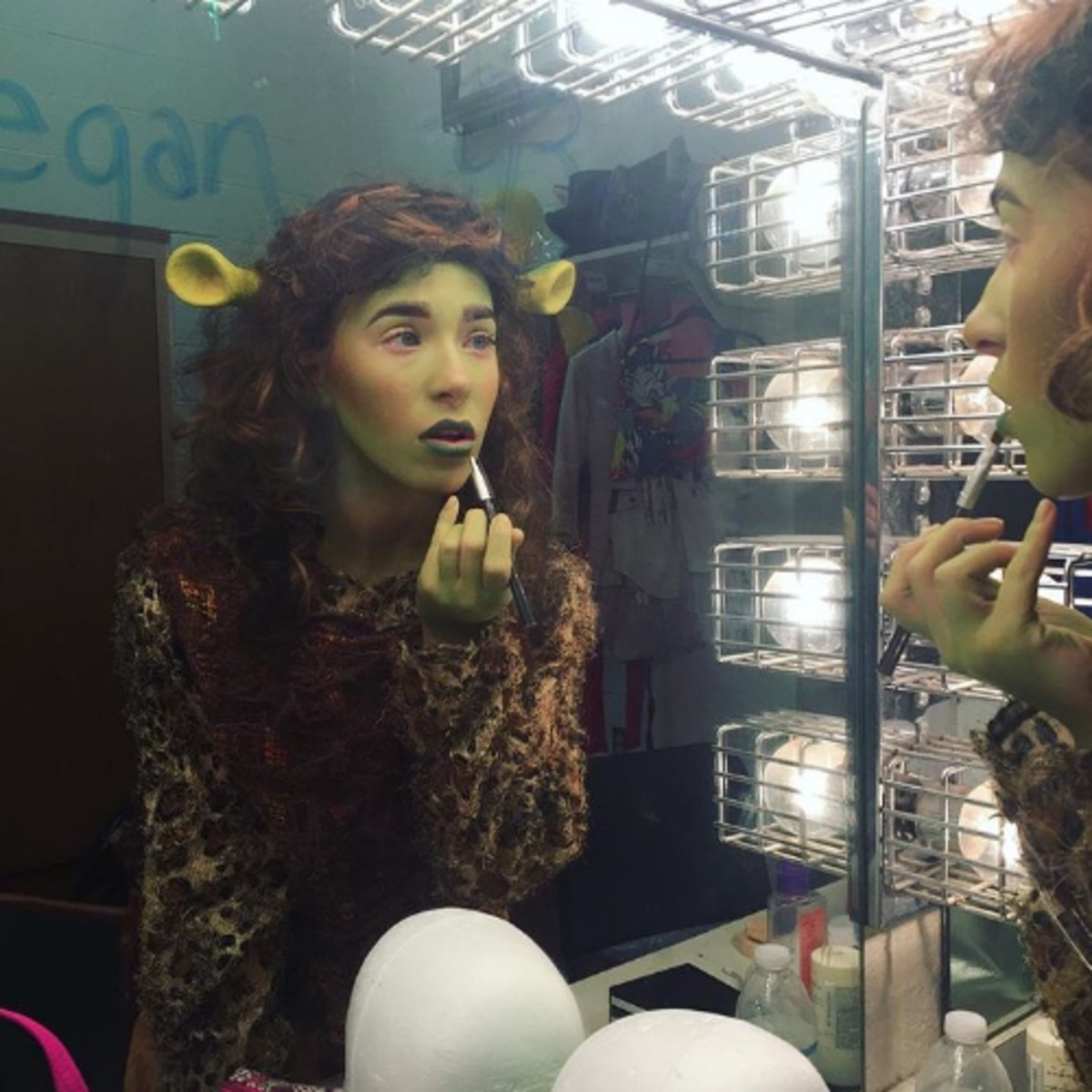 Formerly a Bak MSOA vocal major, Sajewski transferred to the theatre department at Dreyfoos to hone her skills and prepare herself for a career in musical theatre. Upon arrival, however, Sajewski found herself lost. The freshman theatre majors from Bak already knew each other; therefore, a former vocal major like her had no pre-established friend group. But she was able to find solace in the casting of the 2014-15 Dreyfoos production of Thoroughly Modern Millie. When Sajewski was cast as the understudy of Miss Dorothy, she quickly gained popularity for being cast in a production as a freshman, something seldom done in the theatre department.
"Being in the show opened the door to many new friendships and helped me fit into the wonderful theatre department family," Sajewski said. "As a freshman, it made the transition into high school easier because I was with kids of all grades. It made me realize that I was here and I belonged."
During her sophomore year at Dreyfoos, she was cast as the understudy for Fiona in Shrek: The Musical.
"My audition for Shrek went really well. I walked in without any expectations and was really thrilled to be called back for the lead, and honored to be the understudy," Sajewski said.
However, Sajewski didn't become talented overnight. Her abilities were formed through practice and dedication that began in her early childhood. When Sajewski was six years old, she saw Laura Osnes perform "Cinderella" on Broadway and wanted to be like her when she grew up. She started dance, voice, and acting classes and hasn't stopped practicing since.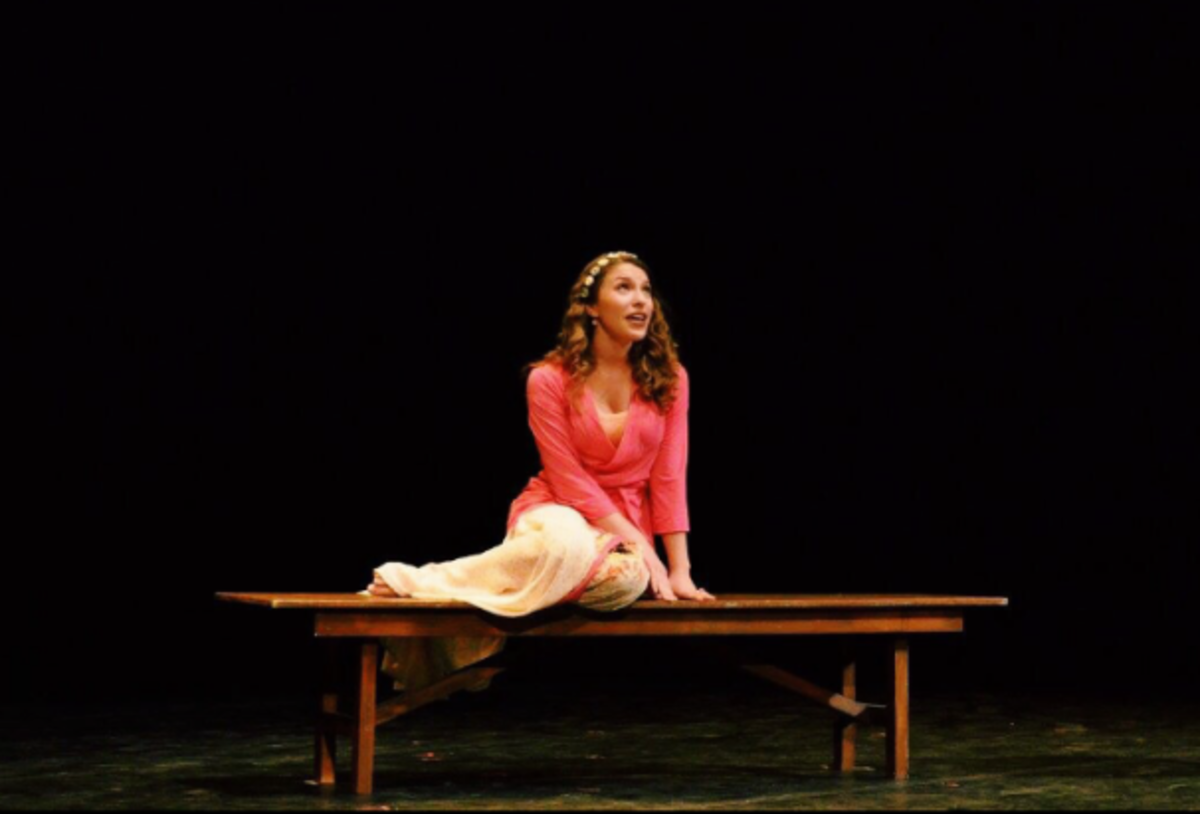 Moreover, her love of musical theatre comes from an upbringing immersed in rhythms, tunes, and melodies. Sajewski was particularly inspired to pursue theatre by her parents. Ever since she was a baby she was exposed to contemporary music by her father, and her mother endowed a passion for musicals such as Cats and Wicked.
"Music is a big part of my life," Sajewski said. "There is always music on in my house, whether it's a soundtrack to a musical or The Beatles."
Some of Sajewski's more recent accomplishments include her time at the Yale Summer Conservatory, a summer theatre program for people of all levels of skill. She also participated in the Kravis Broadway Artist Intensive, where she got to work with her childhood idol, Laura Osnes.
"She's my idol, and one of the sweetest women I've ever met," Sajewski said. "I strive to be her when I'm older. She provided very valuable advice and it was a dream come true to work with her."