Shuford Succeeds in Strings Competition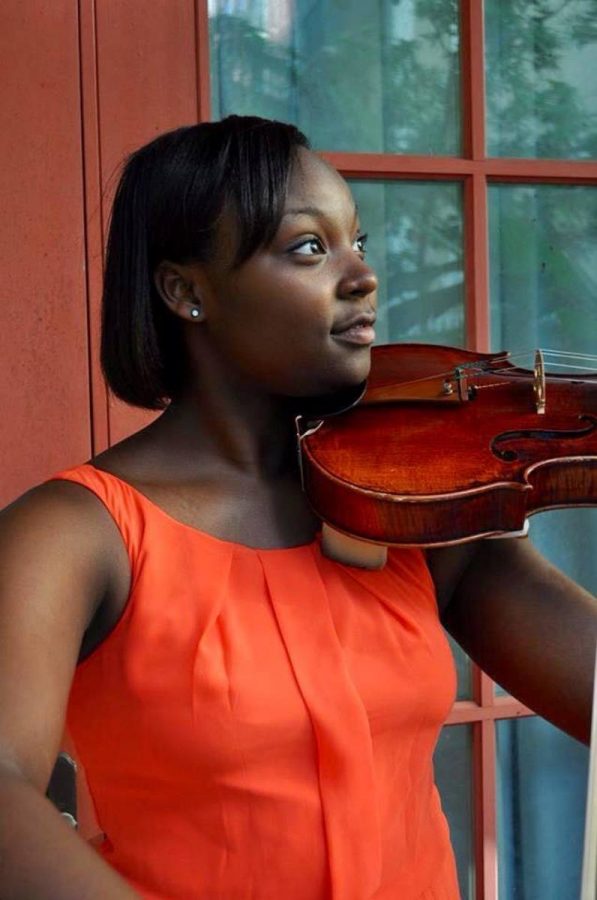 In the midst of Detroit's city bustle, strings junior Kevonna Shuford lifts up her viola. The auditorium becomes quiet as Shuford begins to play, and the sweet sound of her instrument serenading the silence.
From Jan 27 to Feb 1, Shuford participated in the esteemed Sphinx Concerto Competition. To be invited to Detroit, Shuford had to submit a video of her playing for a preliminary judging round. There were hundreds of applicants, but Shuford prevailed and was chosen to be one of seven Junior division semi-finalists. Afterwards, Shuford headed to Michigan.
"The competition was unbelievable, filled with so many talented musicians," Shuford said. "It was a competition for black and latino strings players, with a focus of promoting diversity in the classical music world."
Shuford prepared with her private teacher along with strings dean Wendell Simmons and Andrew Francois,  a Viola Fellow of the New World Symphony in Miami.
"In the music department, many students would give me constructive criticism on my repertoire," Shuford said. "Mr. Simmons would gather all the musicians in our ensemble class, and have them accompany me on my concerto, which was incredibly helpful."
Shuford spent the first two days of the competition practicing and settling in. On the third day, all the Sphinx Concerto Competition participants went to the Detroit Symphony Hall, where the Detroit Symphony plays.
"[I] played before the jury panel with seven jurors from all over the world. Many of them were deans of music schools and professional musicians, and the audience which was filled with well established musicians," Shuford said. "[Later] we had an opportunity to ask the jurors anything we think of, whether it was about our performance during the competition, or how to start a career in music."
Shuford prepared 2 movements of a Bach Cello Suite for viola, Stamitz Viola Concerto and Oblivion by Piazzolla. There was an awards ceremony where Shuford received fourth place, just one place shy of attending the fourth and final round.
"Competitions like that can be extremely difficult, but once you're there, they can be very rewarding," strings sophomore Emily Winters said. "There's a lot of strong competition in strings especially, so [getting far in] a competition can be a really big deal."
After the awards ceremony, Shuford took several master classes where she performed a piece for an audience and received tips on how to improve. She also attended Sphinxcon, a conference that addressed issues of minorities and underrepresented people in the arts.
"I must say I am extremely thankful for this experience," Shuford said. "It has given a fresh new outlook on the possibilities of my future and it's an experience that many students don't get."
About the Writer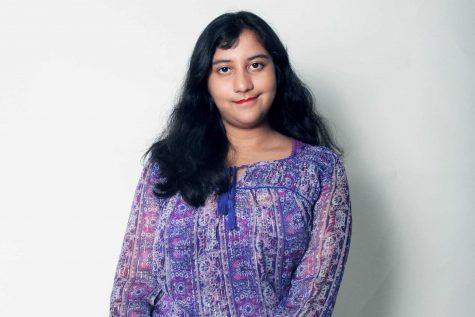 Uma Raja, Assistant Managing Editor
Communications senior Uma Raja, Assistant Managing Editor and third-year staffer, was born in Manhattan, New York City. She loves animals and enjoys traveling...