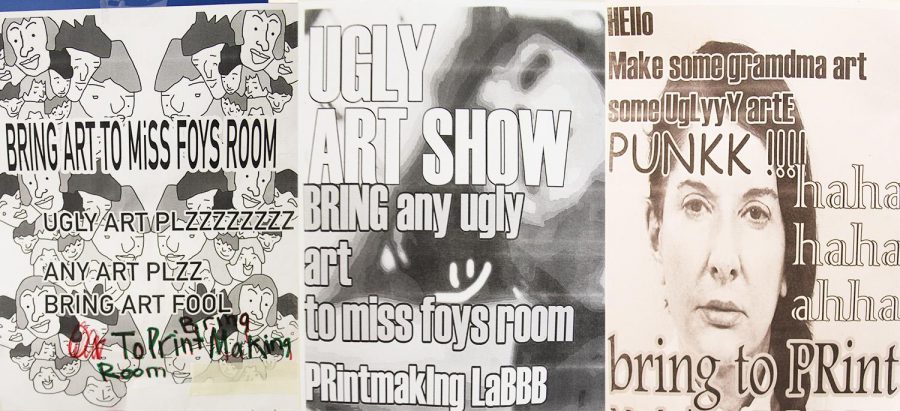 Julia Horneck
Instead of exploring art through traditional mediums such as drawing, painting or sculpture, digital media sophomore Marco Estrella gravitates towards less common art forms. As a curator, a custodian of an art show, and a performance artist, Estrella uses both his mind and body to craft shows.
"As a visual artist and a photographer one of the biggest factors that I'm interested in is curation, which is putting together an art show or a gallery," Estrella said. "Curation in itself is an art form that's not something that is usually touched upon at regular schools, because most schools don't foster the same opportunities that Dreyfoos does."
While other schools would instruct students by telling them to "draw this or shade this," students aren't forced to make their work fit a certain criteria with Dreyfoos' more open minded atmosphere.
"I'm able to explore my art through things like performance art or installation," Estrella said. "However, one of the most important aspects of how I can explore myself as an artist is through the curatorial aspect of art."
In his recent show "Cut 33" Estrella wore a collection of T-shirts one on top of the other, signifying the different layers of a person. During the hour-long process, friends and strangers cut through the shirts, until Estrella was left in the purest form of a person, bare-chested and vulnerable.
"What I wanted to do [with 'Cut 33'] was recreate Yoko Ono's 'Cut Piece,'" Estrella said. "A lot of my art revolves around my identity and who I am as a person. What I always try to explore through my art is the concept of identity and what it means to people."
Recently Estrella has begun working on a group art show, titled "Ugly Art Show," which will take place on March 30 in the Building 9 gallery. The show is comprised of a collection of deliberately "bad" art displayed together.
"The notion of 'bad' is subjective," Estrella said. "Essentially, the show is making commentary on what people see as beautiful."